assalamualaikum w.b.t
yeay!! dapat menulis lagi.(tipu!! saya sedang menaip bukan menulis*_*)
erm, berdasarkan tajuk diatas , sangat jelas saya ingin bercerita sekali lagi tentang pengalaman saya.
ye, saya belajar banyak sangat semasa kerja ni.
padahal baru 2 minggu kan?
saya dah pegang kaunter sendiri.
ade seorang team trainer ni kata, "kau kene yakin. jangan takut2.kalau betul confident la."
erm.. betul kan.
kene lebih hati.
duit orang kan.
kene banyak bersabar bila berdepan dengan customer.
(to all readers,kalau jadi customer tu jangan cepat naik marah kat caisher taw, kami semua manusia yang kadang melakukan kesilapan. )
i've learn a lot.
dulu, kalau caisher lambat or blur2 je nak siapkan makanan kita or yang muka masam mencuka, rasa macam panas la gak(tapi xpena marah taw!! sungguh.)..
tapi kene pikir, mereka or kami ni, terkadang ade mase penat, otak lambat, tension ke(kene marah dengan manager ke), haha..
mane dapat senyum 8hr straight masa keje kan?
baru saya paham..
kadang rasa KAGUM n TERIMA KASIH sangat kat customer yang penyabar sangat..
syukur Ya Allah, Kau permudahkan urusan aku..
terkadang tu ade jugak berdepan dengan customer yang.. AMBOI GARANGNYA..
elok la aku ni senyum sampai ke telinga sambil greeting dia.
dia boleh dengan serius ala2 suruh aku senyap.haha.
tapi ak still senyum la.
customer kan..
nak tergelak pon ade.
sebab yang suruh ak diam tu nenek (i thing maybe this lady ni ex askar ke polis ke.) n yang datuk tu sangat comel sangat bila nak order makanan.
ragam manusia...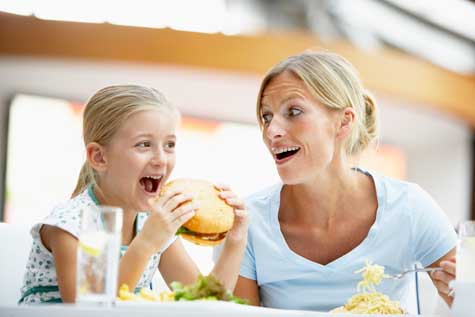 ade satu lady ni, woman actually.
datang seorang n order set kanak2 just untuk dapat a free key chain ni.
n ak macam terkejut, ape comel sangat ke key chain tu??
haha.. but ak happy bila tengok that woman macam happy sangat playing with that teddy bear key chain.=)
ragam manusia.
and lagi satu .. she's a mother to 3 teen kids.
but yang mother yang sangat excited to have that key chain while anak2 yang lain xnak..
wow!! sangat comel kan.. =)
bende2 macam ni la put a smile on my face..=)
sungguh sangat cute
ak mengaku, im not the one yang setiap masa boleh control my temperature, but now, ive learn to control it.
lepas kene marah dengan manager ke (tak ade sebab pon kene marah.haish.), then kene berdepan dengan customer n ak tahu ak kene SMILE!!! hahaha
tapi bukan lah ak happy sangat kerja ni.. HAHAHA..
bersyukur dengan apa yang ada.=)
erm, nak kongsi je dapat dari fb kak fatin..(promote ..hehe)
xde kene mengena dengan tajuk kan.. hahaha